How to Recycle Brass Shells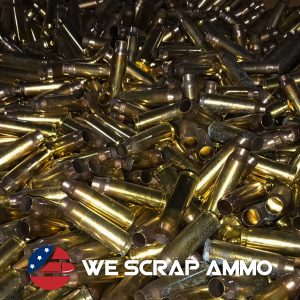 When it comes to handgun shooting, people use lots of ammunition at the public range. While recycling ammunition is not as simple as recycling a plastic bottle, it is possible. With an abundance of scrap brass ammo in use, many people are disposing scrap shells improperly. This improper discarding leads to pollution and damage to the environment. However, it is important to know that the scrap brass cartridge recycling process is relatively simple.
The Process of Recycling Brass Shells Casings
There are several different parts of ammunition including the projectile, packaging, black powder, and the groundwork. While there are many different types of ammunition including steel, brass remains the most popular. It is important to be familiar with these parts as we begin to discuss the recycling process.
The brass shell recycling process consists of:
Recyclers sort the shells by material. Shell alloys typically contain brass, aluminum, or steel. Sometimes, they contain chrome, nickel, silver or even gold.
After sorting, the recycler must discard the shell.
Then, the recycler "pops" the shells in a hot kiln after sorting them. This will make any live rounds explode.
After cooling, a quality control supervisor inspects the shells.
Next, the recycler cleans the shells. These cleaners rinse the shells to get rid of as much lead and dirt as is conceivable.
Inspectors then run the clean and "popped" shells through a shaker table which removes unwanted materials such as live rounds.
Then, a hammer mill or shredder takes the shells and deforms them into smaller pieces. This is so the aggregator machine can take these pieces and load them for transportation.
Eventually, the recycler takes the shells to a brass mill where they melt and combine with metallic elements to achieve a certain mix. Then, the shells are formed into rod or ingot.
The process of recycling brass shells casings can produce an abundance of reusable materials such as more ammunition. Following the recycling process, it is important to know the effects a system like this can make.
The Importance of Recycling Brass Shell Casings
Those who participate in activities that create scrap ammo are often unaware of the fact that you can recycle metals such as scrap brass ammo. Thus, this then causes great quantities of waste. Facilities like Interco, a Metaltronics Recycler, purchase scrap brass cartridges and perform the recycling process with them.
The brass shell casing is reusable, which leads to more ammunition and the production of similar products. Additionally, recycling expired ammunition has a positive impact on the environment.
Conclusion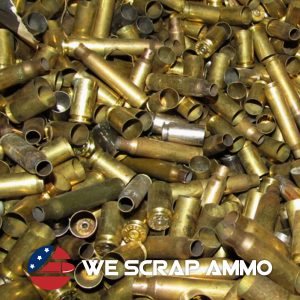 With plenty of ammunition in use every day, recycling the prices of scrap brass cartridges not only provides materials for the production of more ammo, but also helps to protect the environment. Professional recyclers like Interco buy scrap brass ammo and perform the recycling process to make this change happen. If you are interested in recycling brass shell casings with WeScrapAmmo.com, click here to make it happen.